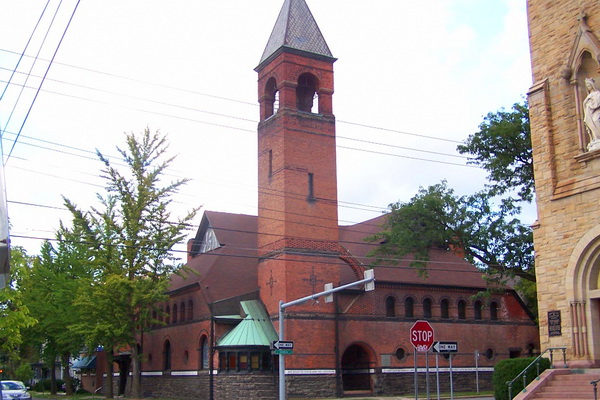 Welcome to the St. Catherine Greek Orthodox Church Website
News This Week at St.Catherine
Sunday School: Children are to go to classes after Holy Communion. Elementary students will meet in the upper room while junior and senior high students will meet in the meeting room. If you would like to teach, please see Fr. Stephen.
Greek School: Our Greek School has resumed. Classes will be on Thursdays at 3:00pm. See Kleo Stavropoulos for information.
Adult Ministry: A Spiritual Enrichment Evening is cancelled for this Wednesday. It will resume the following Wednesday, October 19th at 7pm.
Congratulations: We wish Zach and Angela Teeter a Happy Anniversary on their 25th Wedding Anniversary October 11, 2022. May God grant them many years!
Thank You: We thank all those who donated toward incense for the altar. We are well supplied now.
Calendar: The October parish calendar is available on the handout table. Take one to stay informed of our parish's services and events.
Saturday Vespers: There will be no Great Vespers this Saturday.
Philoptochos: There will be a Board meeting via zoom today at 1pm. The next General meeting will be on October 30th following coffee hour.
Choir: We welcome people to join our choir. Practices are Saturdays at 11:00am. See our Director, Steve Hoskins, if you are interested.
Metropolis Youth Picnic: Youth and families from all our Metropolis New York District parishes are invited to a Columbus Day Picnic at Churchville Park, Churchville, NY. It is an opportunity for us to get together for food, dancing, and outdoor fun. Hosted by Annunciation Greek Orthodox Church of Rochester, please email their secretary at office@agocroc.org if you plan to attend. A flyer is available on the handout table for further information.
Livestream: Watch our Sunday services livestreamed on our YouTube channel "Saint Catherine GOC Ithaca" if you cannot make it in person. Past services are also available to watch. We encourage you to subscribe to our channel. Our direct link is https://youtube.com/channel/UC5ZR00FiDn92tsdQlipJ5zA.
Card Machine: A credit/debit card machine is available in the narthex for making donations if you don't have cash or prefer a card method. Easy instructions on the screen allow you to conduct your transaction on your own, however you can seek help from a Parish Council member if needed.
New Fundraising Committee: The parish council would like to announce the formation of a new fundraising committee. This informal group will develop and help implement new fundraising activities for the church. If you are potentially interested in participating, please contact Paulette Manos (607) 279-6641, or yiayiap@gmail.com.
Coffee Hour: All are welcomed to have refreshments and fellowship in the hall following services. Please help by signing up on the board in the hall to host a coffee hour. We thank Philoptochos for organizing our fellowships.
COVID Precautions: We strongly recommend wearing a mask while in the church facilities out of caution for the coronavirus. Masks and hand sanitizer are available at the entranceways.
Prayer Lists: Please let us know if there is anyone you would like us to pray for as a community and also update us about those that our currently on our lists. Please submit any names to Fr. Stephen.
Online Chapel
The Conception by St. Anna of the Most Holy Theotokos