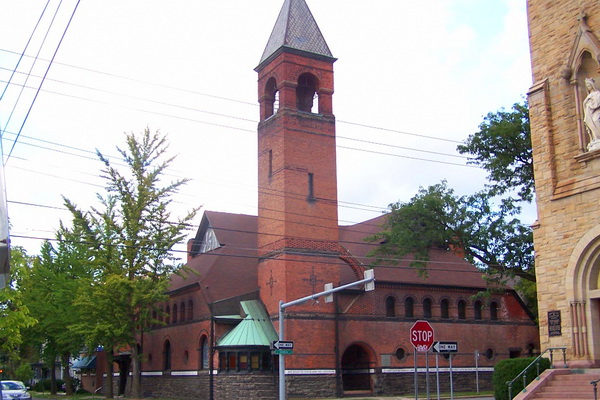 Welcome to the St. Catherine Greek Orthodox Church Website
News This Week at St.Catherine
Card Machine: The credit/debit card machine in the narthex has been discontinued. However card donations can still be made through PayPal on our website www.stcatherine.ny.goarch.org.
Philoptochos welcomes all ladies and gentlemen to become members
and join our St. Catherine Philoptochos. Stewardship is approaching,
starting January 1st

thru April 2023.
We invite all to be a part of our wonderful Philanthropic Organization, serving the poor l
ocally, nationally and internationally.
Sunday School: Classes will be in recess December 25th and January 1st. They will resume January 8th.
Greek School: Classes will be in recess and resume

on January 5, 2023

.
Fundraising Committee: The Parish Council welcomes parishioners to be a part of a new fundraising committee to develop and help implement new fundraising events for our parish. Please contact Steve Hoskins at (607) 220-6593 or shnsh@lightlink.com, or Paulette Manos at (607) 279-6641 or yiayiap@gmail.com if interested.
Weather Cancellations: Notification of cancellation of parish services and events due to inclement weather will be sent out via the parish email list. The church main phone line message will also be updated. If you are not on our email list and want to be, please send your email address to the church office.
Livestream: Watch our Sunday services livestreamed on our YouTube channel "Saint Catherine GOC Ithaca" if you cannot make it in person. Past services are also available to watch. We encourage you to subscribe to our channel (click here).

Coffee Hour: All are welcomed to have refreshments and fellowship in the hall following services. Please help by signing up on the board in the hall to host a coffee hour. We thank Philoptochos for organizing our fellowships.
COVID Precautions: Masks and hand sanitizer are available in the narthex. We recommend wearing a mask while in the church facilities out of caution for the coronavirus.
Prayer Lists: Please let us know if there is anyone you would like us to pray for as a community and also update us about those that our currently on our lists. Please submit any names to Fr. Stephen.
Online Chapel
7th Thursday after Pascha