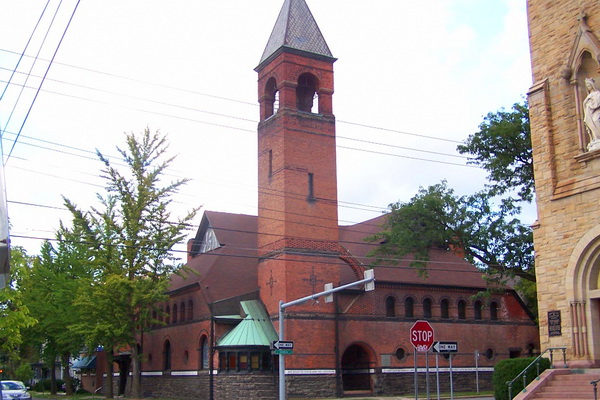 Welcome to the St. Catherine Greek Orthodox Church Website
News This Week at St.Catherine
Pentecost: Today we celebrate Pentecost. We will have the Vespers of Pentecost immediately following Divine Liturgy.
Feastday: The Holy Apostles Orthodox Church in Lansing invites us to celebrate their parish feastday with them on June 30th. Divine Liturgy will be at 9:00am with a meal to follow. As we celebrate with them, there will not be services in our parish on that day.
Survey: The Parish Council has produced a survey that was sent to everyone on our mailing list. Its purpose is to gather information about our community, and to provide feedback about our various programs and church operations. We ask all parishioners to complete the survey and return it either in the included return envelope or put it in a collection box by the Geneva St. entrance.
Calendar: The June parish calendar is included in the bulletin and will be available online. Please keep one to stay informed of parish services and events. Philoptochos: St. Catherine's welcomes all to become members of Philoptochos Philanthropic Society. The next Philoptochos Board Meeting is June 26, at 1pm via Zoom.
Coffee Hour: All are welcomed to have refreshments and fellowship in the hall following services. Please help by signing up on the board in the hall to host a coffee hour. We thank Philoptochos for organizing our fellowships.
COVID Precautions: We strongly recommend wearing a mask while in the church facilities out of caution for the coronavirus. Masks and hand sanitizer are available at the entranceways.
Card Machine: There is now a credit/debit card machine in the narthex for making donations if you don't have cash or prefer a card method. Easy instructions on the screen allow you to conduct your transaction on your own, however you can seek help from a Parish Council member if needed. Prayer Lists: Please let us know if there is anyone you would like us to pray for as a community and also update us about those that our currently on our lists. Please submit any names to Fr. Stephen.
Livestream: Join us for services on our YouTube channel "Saint Catherine GOC Ithaca" if you cannot make it in person. Past services are also available to watch. We encourage you to subscribe to the channel to stay updated with our broadcasts. Our direct
Online Chapel
9th Wednesday after Pentecost