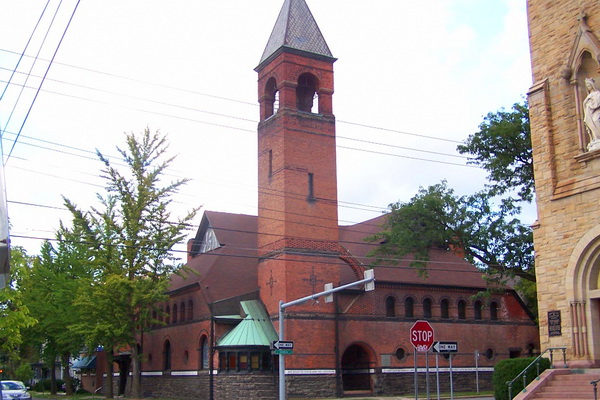 Welcome to the St. Catherine Greek Orthodox Church Website
News This Week at St.Catherine
General Assembly: Today we will have our Fall Parish General Assembly following services. All parishioners in good standing are encouraged to attend.

Sunday School: We welcome Anastasia Stampoulopoulou, Gabriel Gaitan, and George Resley to our teaching staff. They will co- teach our upper grades while Presvytera Athena will continue to teach the lower grades. Lower grades will meet in the meeting room and upper grades in the upstairs classroom following Holy Communion.
Prayer Lists: Please let us know if there is anyone you would like us to pray for as a community and also update us about those that our currently on our lists. Please submit any names to Fr. Stephen.
COVID Precautions: We strongly recommend wearing a mask while in the church facilities out of caution for the coronavi-
rus. Masks and hand sanitizer are available at the entranceways.
Greek School: Our Greek School has resumed in-person classes. See the flyer on the handout table for information.
Visitation Ministry: Please let Fr. Stephen know if someone would like him to visit them at home, in the hospital, or wherever they are and can not get to church.
Philoptochos: Sophia King, Presv. Athena Gousios, Carol Wilhelm, Paulette Manos, and Nandini Ananth have graciously com- mitted themselves to the Bake Sale Committee. The upcoming Bake Sale is December 10th. Bakers are needed! Be on the lookout for upcoming information.The Salvation Army Christmas Adopt-a-Family is coming, 93 families have applied so far. Cash or check can be made out to St.Catherine's GOC Philoptochos with Salvation Army in the memo.We need volunteers for this wonderful cause. Please see Sophia King to volunteer.
Phyillo Sale: Philoptochos phyillo sale begins now til November 14th. Please submit form in bulletin to Presv. Athena. Please support our Philoptochos much needed goals.
Coffee Hour: Please consider hosting a coffee hour and sign up for a Sunday on the board in the hall. See Sophia Georgiou for ques- tions. We thank Philoptochos for organizing our fellowship time.
Livestream: Join us for services on our YouTube channel "Saint Catherine GOC Ithaca" if you can not make it in person. Past ser- vices are also available to watch. We encourage you to subscribe to the channel to stay updated with our broadcasts. Our direct link is https://youtube.com/channel/UC5ZR00FiDn92tsdQlipJ5zA.
Want to see it in the bulletin? Please send your requests, announcements
and news weekly by Thursday 4pm to: angandzach@ icloud.com
Online Chapel
The Holy Protection of the Theotokos