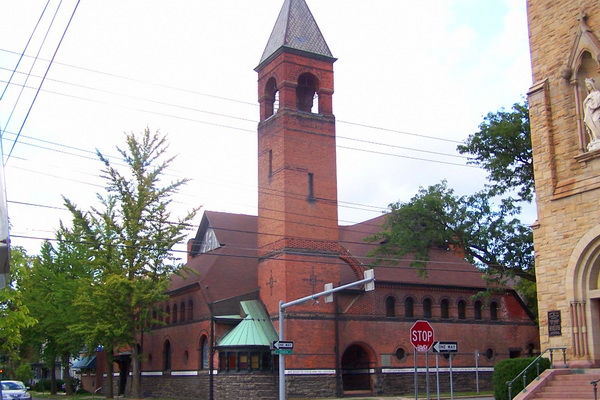 News This Week at St.Catherines
Saturday of Souls: There will be services for Saturday of Souls February 29th & March 7th. Kindly submit names of departed loved ones to Fr. Stephen. Forms are available in the narthex.
Holy Confession: Fr. Stephen is available to hear Confessions, especially as we enter Great Lent. The sacrament is offered every Saturday following Great Vespers. Father is also available by appointment.
Lenten Lectures: Learn about our faith and Traditions! Wednesday Evenings following the 6:00 PM Presanctified Liturgy there will be a lenten pot luck meal and presentation. See Fr. Stephen for questions.
Topics
March 4, 2020 Great Lent - Meaning and Development
March 11, 2020 Orthodox Lenten Services - Importance of Prayer
March 18, 2020 St.John Climacus - The Ladder
April 1, 2020 St.Mary of Egypt - An Example of Repentance
April 8, 2020 Holy Week - Remembering Christ's Redemtive Work
Flowers: Donations for flower decorations are welcomed for the various services during Great Lent. Please see Fr. Stephen if you wish to donate. There will be a need to decorate the icon of the Panagia for each of the Salutations and Akathist, the tray for the Sunday of the Holy Cross, and the Feast of the Annunciation. Flowers for Holy Week will be a separate appeal.
Taste of Greece: The next meeting will be on Monday, March 9th, at 6:00pm.
Snow Plan: If services or activities need to be cancelled due to inclement weather, the church will send out an email to those on our list. Also, the voicemail greeting on the church line, 607-273-2767, will be updated. Submit your email to the church office if you wish to be contacted.
Philoptochos : Many thanks to all who supported our Philoptochos "Go Red" Sunday last week, promoted by National Philoptochos and observed in many Orthodox churches this month, in support of the American Heart Association. We are proud to report that our coffee hour raised $168!