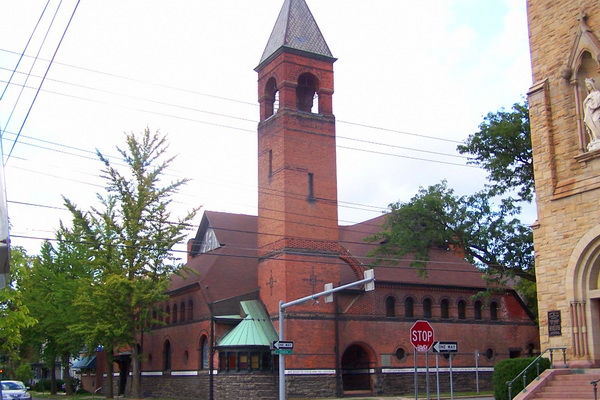 Welcome to the St. Catherine Greek Orthodox Church Website
News This Week at St.Catherine
Holy Unction: The Sacrament of Holy Unction will be offered today at 6:00pm as we begin the Nativity Fast and for those who missed out of the Sacrament during Holy Week. Safety measures will be maintained during the service and the anointing of individuals. For safety, no Unction Oil will be distributed to take home. If someone who cannot attend service wishes to be anointed, please contact Fr. Stephen to make arrangements. Let us pray for the healing and wellbeing of all
Parish Feastday: We will be celebrating our parish patron St. Catherine with Great Vespers at 6:00pm on November 24th and Orthros and Divine Liturgy at 8:45am & 10:00am on November 25th. No reception will follow due to COVID restrictions, but we hope you will attend services. Services will also be live streamed on our YouTube channel.
Fillo: If you haven't already, please give your order for fillo to Angela by the end of today, call her at 315-406-1521 or e-mail angelaht@ymail.com
Sunday School: We are seeking help for someone interested in teaching Sunday School. The person should be committed to teaching children our faith and be able to work with others. Please contact Fr. Stephen if interested.
Stewardship: No tray will be passed after services. Please leave any stewardship donations in a basket in the narthex or mail them to the church. Donations can also be made through our parish website using PayPal, a credit or debit card. Thank you for your support.
Coffee Hour: There will be no coffee hour or socializing following services until further notice. The church hall is closed. Please exit the church following the dismissal of service.
---
Online Chapel
---