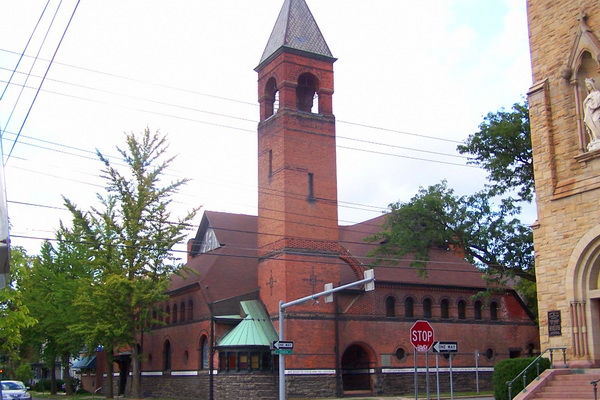 Welcome to the St. Catherine Greek Orthodox Church Website
News This Week at St.Catherine
Holy Week: Holy Week schedules were mailed out and are available in the narthex. The church will be open to attend services. COVID safety measures must be followed at all times.
Flowers: Donations for flowers for the Epitaphion and Holy Week are in need. Checks can be made out to "Philoptochos". Please send your donations to them to the church office and designate your donation for flowers. Envelopes are available in the narthex.
Tray: No tray will be passed after services. Please leave any donations in a basket in the narthex. Paschal offering envelopes are available in the narthex. Donations can also be made through our website using PayPal, a credit card or debit card.
Confessions: Fr. Stephen is available for Confession on Saturdays after Great Vespers or by appointment. The Sacrament is strongly encouraged to prepare for Holy Communion and be part of our spiritual life.
Livestream: In addition to our normal Sunday broadcasts, we are broadcasting our Holy Week services on YouTube for those who are staying home and for those who would like to join us from afar. Please join us. Our channel is "Saint Catherine GOC Ithaca" or you can use the link https://youtube.com/channel/UC5ZR00FiDn92tsdQIipJ5zA. Past services are also available to watch. Also please consider subscribing to the channel to stay updated with our broadcasts.
Save the Date: St. Catherine GOC Spring General Assembly is scheduled for Sunday May 16 following services. Please plan to attend! Philoptochos: The April Philoptochos General meeting via Zoom is Today, April 18 at 1pm. For a link to the meeting contact Paulette at yiayiap@gmail.com Philoptochos has begun working on a special project toward feeding the hungry in our community by helping Loaves & Fishes (who at this time are packing approximately 200 takeout meals each day!). We hope to do this in two different ways: Lenten Season FOOD DRIVE, and BAKED GOODS (as well as monetary contributions). If you can help or would like more information, please contact Candy Filios (387-3428 or cfilios@ottcmail.com) ALL ARE WELCOME TO HELP OUT!! You need not be a Philoptochos member!
Parishioner Info: We are in the process of updating our parishioner lists to have the most current information. Parishioner Information Forms are available in the narthex. Please submit completed forms to the church office. Contact Fr. Stephen if you have any questions.
Coffee Hour: There will be no coffee hour or socializing following services until further notice. The church hall is closed. Please exit the church following the dismissal of service.